As we head into spring our thoughts inevitably head to sunnier climes and our summer holidays. But choosing the
perfect swimsuit
can be difficult. The trick seems to be finding a suit that flatters your shape and that you feel comfortable. Even if you look fantastic in your bikini, if you feel self-conscious you won't end up wearing it.
Bikini
A bikini can be a great choice for hitting the pool or heading down to the beach, but it's important that you get the look right. Choosing swimwear is just like choosing any other outfit; you need to play to your strengths. If you have an athletic figure then details on the bottoms and a padded or triangle shape top will add curves.
If you're already curvy then make sure you pick a bikini with proper support. A bra size bikini is your best bet, particularly if you can pick separate sizes for top and bottom. Wider shoulders look great in a bra strap style bikini, whilst a halter neck will balance out a pear shape.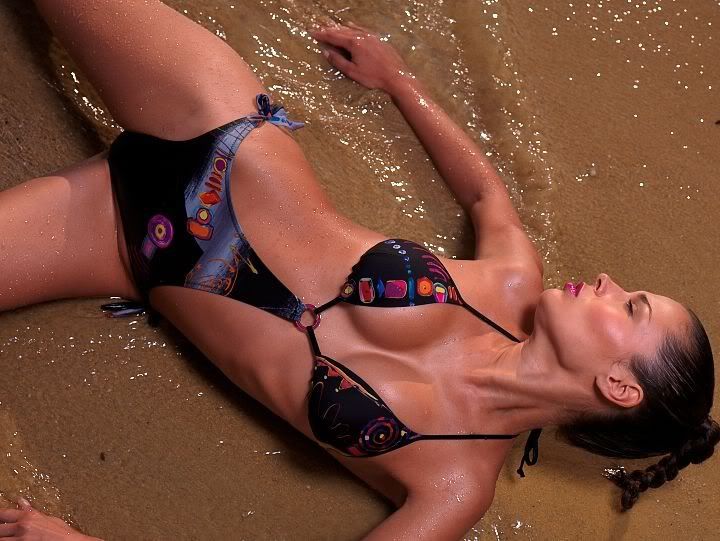 Tankini
A tankini is a perfect middle ground between a bikini and a swimsuit, and is often a good choice for those who aren't confident showing off their stomachs. But they look great on a whole range of different shapes and sizes.
Like a bikini, stick to a shape that suits your body, and above all make sure you have enough support.
Swimsuit
A swimsuit is another option and shouldn't be discounted as covering too much. There are a wide variety of swimsuits available, and just because it covers your stomach doesn't mean it has to be frumpy.
Choose a swimsuit that shows off your favourite bits and you'll feel great. A v-neck swimsuit will highlight your bust and have a slimming effect, a suit with ruching to the stomach will make your waist seem narrower and disguise and lumps and bumps. The same guidelines for bikinis and tankinis also apply, a halterneck will balance out bigger hips, and bra style straps will minimise your shoulders.
Control swimwear
If you're not happy with your stomach then you'll be glad to hear that there are swimsuits with a hidden control panel. These will smooth out lumps and bumps in the same way that control pants do, and as a result make you look slimmer.
Swimdress
If your bum is a problem area then a swimdress could be the perfect choice. It'll hide your bum and hips, whilst offering a cute vintage style.
Charlotte J Bleasdale